@BogotaPlaza's Most Valuable Followers:
Boletin Viajes: "Noticias sobre viajes y turismo, aerolineas, lineas de cruceros, hoteles, destinos, paquetes turisticos, consejos para viajeros, ofertas, descuentos."

interjet_mx
(with 80,866 followers)
Interjet: "Aerolínea mexicana que ofrece al mercado una alternativa distinta de servicio de transporte aéreo, cuenta con el mejor y más calificado grupo de talento humano"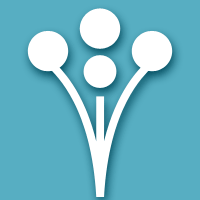 WeddingWire
(with 57,493 followers)
WeddingWire: "The nation's leading weddings technology company. "

Nick Stamoulis: "Founder of the SEO Firm Brick Marketing, Search Engine Optimization Journal SEO Blog and Brick Marketing SEO Newsletter."
dHolowack
(with 33,937 followers)
Dan Holowack: "Co-Founder @TwitSprout - monitor Twitter and FB Page activity on one beautiful page. I'm hooked on social media & awesome user experience. I cycle everywhere."
Your followers have a total of 718,554 followers. Tweet it!
Show some tweet-love to your top 5 #MVFs:
Tweet