@FifaMonster's Most Valuable Followers:
Josh Watson: "I Make Fifa videos play Cod & League of Legends. Birmingham City Fan & Machinima Partner I also love Manga. My facebook http://www.facebook.com/Joshflip1989"

FIFASoccerBlog: "The Definitive FIFA Site"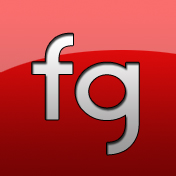 FifaGaming | James: ""
Lucas Leiva: "The official Lucas leiva fan page with all the latest news and random tweets of LFC - Lucas follows us :-) "
FIFATips
(with 1,278 followers)
FIFA Tips: "FIFA-Tips is a site dedicated to help you get better at FIFA 12 and FIFA Street, we provide the latest FIFA 12 Tips for Ultimate Team and FIFA Street."
Your followers have a total of 164,828 followers. Tweet it!
Show some tweet-love to your top 5 #MVFs:
Tweet